This travel hiatus has me thinking and rethinking and overthinking where I want to go next. I have a travel wishlist 10 miles long, but there are a few trips at the top of my list to start planning now. I have a personal goal to travel to every continent by mid-2023, and this list helps me tackle 2 of the 3 I have left. Each of these trips requires significant investments of time and resources,  is more logistically complex, and often requires jockeying for space, so planning well in advance is vital. First up – Africa!
South Africa
When to go: Anytime!
Start planning: 12-18 months in advance
Africa is massive, and it can be overwhelming to know where to start planning. There are 54 countries to choose from! One trap so many of us fall into when traveling is trying to do too much in one trip. I'm a big believer in setting a reasonable pace so that you have the opportunity to truly experience your surroundings and the culture of a place. I've started my planning by narrowing down the experiences I want to have on my first trip: wildlife, culture, wine and history.
Starting with South Africa might be the way I go with this one. It's so culturally and geographically diverse that I can tick several items off my list at once! I'll start by getting my wildlife fix. The Big Five? Yes, please! There is no shortage of stunning safari lodges in South Africa. In fact, Travel + Leisure's 2020 Top 10 World's Best Safari Lodges in Africa boasts 4 in South Africa alone! The only thing more challenging than deciding between Singita, andBeyond, and Four Seasons is getting coveted space at your top choice! I can't wait for that up-close-and-personal encounter with so many majestic animals in their natural habitat, and then ending the day with a classic sundowner!
Next stop, the Winelands in the Western Cape, wrapping up the trip in cosmopolitan Cape Town. Brimming with natural beauty, Cape Town is home to Table Mountain National Park. If you're an adventure-seeker, you can learn to surf, go hiking and biking, and even paragliding. The art and food scenes are on-point, and there is plenty of history to explore as well. Making a trip to UNESCO World Heritage site Robben Island, where Nelson Mandela was incarcerated for many years, is a must for me. As for where I'd love to stay – definitely The Silo!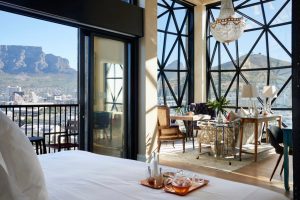 The Galapagos Islands
When to go: December to May
Start planning: About 12 months in advance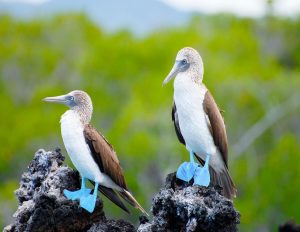 This has been on our Family Trip Wishlist for several years, and we are finally getting to the stage in life that we can really consider it. For this trip, it's very important to us that both kids remember going! As our youngest is nearing 7-years old, we are ready to look ahead 12-18 months and start making plans. This won't take care of ticking another continent off my list, but it is a major Wanderlist trip for me!
The best time to visit the Galapagos is during the warmer, wet season of December to May, and this is when we plan to go. While there are some really cool hotel options that I'm dying to check out (like Pikaia Lodge!), I'm pretty sure we will choose to see the Galapagos by sea with the kids. The rest is TBD, and I'm excited to start planning! As for what I can't wait to see: blue-footed boobies, Darwin's finches, and giant tortoises!
Antarctica
When to go: November to March
Start planning: 12+ months ahead
Antarctica is often the last continent for many well-traveled adventurers to tick off their list. For me, it's all about the challenge. From North America, the usual path is to head down to Argentina and depart from Ushuaia, crossing the Drake Passage from there. (You can also get to Antarctica from Australia or New Zealand, but this takes much longer and is usually a much more arduous journey.) November to March is your window to visit, with December and January being the most popular months.
One of the first choices to make when planning a trip to Antarctica is whether to brave crossing the Drake Passage by boat or choose to cross by plane. A significant factor in this decision will likely be time – crossing the Drake takes 24-48 hours each way, depending on weather conditions, which means upwards of 4 days spent just getting there! Fly-and-cruise options are gaining in popularity, not only for the time savings but also because they are great options for those who aren't especially excited by the prospect of crossing the infamous Drake by boat.
Ask those who know, and you'll learn that you'll be met by the Drake Lake or the Drake Shake when crossing the Passage. If you have the dreaded Drake Shake you're in for up to 48 of the most intense hours of your life. Me? I'm there for it. As crazy as it may sound, making that crossing by boat is one of those challenges I look forward to taking on. I love pushing myself outside of my comfort zone when I travel, and this certainly fits the bill.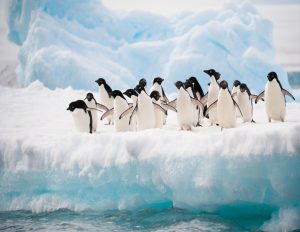 A couple more things to keep in mind: the wildlife viewing opportunities vary by month and throughout the islands, so if you have your heart set on a particular animal encounter this could be a key factor in which tour operator you use and when you go. Also, there is a magic number to remember: 200. Due to the IAATO (International Association of Antarctica Tour Operators) regulations that control the frequency, duration, and the number of guests visiting any Antarctic site, cruise operators cannot take more than 100 guests ashore at a landing spot at any given time. Sticking with smaller operators ensures you'll have more chances to go ashore, and you'll get to spend more time on land when you do.
The options for accommodations run the gamut from repurposed research vessels to ships with staterooms that are nicer than your house! I'm not sure which cruise line I'd prefer to use, but I sure would love to have a spot on Abercrombie & Kent's planned sailing for the 2021 solar eclipse, complete with a panel of scientific experts, including an astronaut who served on the Hubble Space Telescope missions! (Interested in learning more? Let's talk about getting you there!)
When you're able to move about freely again, what's first up on your list? Drop it in the comments! And when you're ready to start planning, let me know!